You have to be logged in to view this club!
Top 50 Members in Video Games
@videogame_deals
2320 Club Karma
Video Game Deals: Finding you the best video game deals! Compare prices on games, consoles and accessories at GamePrices: http://gamepric.es FREE iPhone app: http://is.gd/6bDs37
@Vektropolis
2310 Club Karma

DCE Limited: We Make Video Games and cool Apps!
@ByteBoxGames
2250 Club Karma

ByteBox Games: Independent Game Studio (PC / Xbox 360 / iOS / Android)
@HipGameTrailers
2250 Club Karma

HipGameTrailers: Home of HD VideoGame Trailers - Gameplay, Preview, Cheats - Mobile Friendly for Iphone, Androids.
@1GameOnline
2020 Club Karma

Game Online: All Information for Games Online
@tweet_stuph
2020 Club Karma

Tweet Stuph: Tweeting inspirational quotes, awesome deals, cool products, and other random/bizarre/geeky stuph from around the web.
@Yoga_PratamaJie
1850 Club Karma

Yoga_Pratama: saya suka cewek yang manis,Perhatian
@bestelectronicg
1830 Club Karma

bestelectronicgadget: The best selling, new & future releases in best electronic gadget, GPS Navigator, Projector, digital Camera photo, Car Electronics, Camcorder, HDTV
@FawzmaGames
1800 Club Karma

FawzmaGames: #Dubuque ios developer of DinkyPop, Mystery Math, Linky Dinky, Golfsol and That Egg Game! http://t.co/lPzyNqf10C http://t.co/5KdCaie0ba
@divinegames
1790 Club Karma
Cheryl Gress: game developer, founder of http://t.co/c1bf1eARt7
@InformasiGadget
1730 Club Karma

Informasi Gadget: Update Segala Informasi Seputar Gadget Terbaru
@ApeInvaders
1720 Club Karma

Ape Invaders: Video games, for apes by apes.
@JDHDtube
1660 Club Karma

JDHDtube: Check ur youtube channel: http://t.co/FwBtuXeOvW Gameplay commentary!
@Geeveo
1660 Club Karma

Geeveo: If you want to know about the latest stuff then you know who to follow! #TeamFollowBack
@RmusicOfficial
1650 Club Karma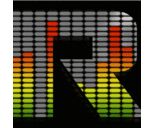 RmusicOfficial: The Official Home to new, unsigned artists- helping to build their dreams in the music industry! working with @DFLAgency, @RichardKays, @AMZO512, @BENVCR
@XBLWartek
1630 Club Karma

Jama [Wartek]: Gamertag: WaRTek x , Achievement Hunter: Gamerscore : 122,000
@AssasinAltair
1580 Club Karma

Altair: Money Money
@NewBetaKeys
1530 Club Karma

NewBetaKeys: Your #1 source of BETA keys for upcoming video games. Follow us for the latest beta keys.
@DeadEyeModz
1410 Club Karma

DeadEye Modz: When Quality Matters, Choose DeadEye Modz!
@yassinemadness
1370 Club Karma

Yassine Madness: Life Doesn't Have Ctrl+Z So Make as many Mistakes as You want And Learn From Them
@CLAYPOLLEX
1330 Club Karma

@anggaincredible
1320 Club Karma

anggaincredible: Only One Person, that person is Me
@Game_Hackers
1310 Club Karma

Game Hackers: A Company That Provides Professional Game Hacks For Free.
@YodoDStunerboy
1300 Club Karma
@joejoemummy
1280 Club Karma
@TechGames
1270 Club Karma

TechGames: Amamos la tecnología, nos divierten los videojuegos y de paso el ocio digital.
@gadget1store
1200 Club Karma

barongsai small: i sell barongsai small unix
@fandyst_hack
1200 Club Karma
Irfan Fediyanto: Starting with a sunny day, ending with a good day
@_HaveNoFear_
1170 Club Karma

Cynthia: 18 years young this July! #CantWait
@dannycoopa
1160 Club Karma

King Coopa: Geek Squad at Best Buy. Wrestling fan, cold beer and hot food is a must!
@Felixdacat95
1050 Club Karma

@rexsheezy
1050 Club Karma

Itoro Gabriel: #Software developer, #Scorpio , #repteambarca
@abyanfalmi
1040 Club Karma
abyan falmi: Follow Me, Just Mention For FollBack.|I ♥ ALLAH|
@Badarrudin67
1030 Club Karma

@Black_Napoleon_
990 Club Karma

BlackNapoleonDynamit: I tweet real shit. Follow me. #Gosh
@RockyTheo
970 Club Karma
Rocky Rendy Theo: † (I'm only human, nothing special) †
@basicrobbennett
960 Club Karma
rob bennett: I dont think its unreasonable to say i will live to 160 years old.
@DemiSeribuOnta
930 Club Karma

TrollZama: About yourself in 160 characters or less
@likeCPthree
870 Club Karma

Dale: Fuck you nigga
@MickeyMoTiOnZ
840 Club Karma
Michael Macedo: F1 Youtube Director (3000 subs) #f12013 #f1
@LGibson74
840 Club Karma

Lgibson74: Former wild child now a WAHM from Michigan just trying to figure it out day by day, one zombie cakepop at a time.
@MyGadgetDeals
810 Club Karma

Gadget Deals: Find here the best deals for your next Gadget!
@Florida_Market
800 Club Karma

@Boywonder_52
760 Club Karma

Robertttttt: Foreign Lifestyle.
@ProLevans
760 Club Karma
ProLevans: Check Out My Gaming Channel
@GamingChannels
730 Club Karma

GamingChannels: We help to promote awesome youtube gaming channels :)
@allnewgadget
710 Club Karma

All New Gadget: It's all about gadget in our lives !
@andu_rasetyo
660 Club Karma
Pandhu Prasetyo: live is never flat
@DeChickenLover
630 Club Karma
馬文: Marvin is my name, sprinting is my game. 100m champion of Bristol under 17s 2013/2014! IG: Marvinsawthat ..... Snapchat: Juuju_man
@Kindle_Store_
610 Club Karma

Best Buy DVD: watch new action movie now !!